A lot of you were mega fans of HBO's hit series, "Game of Thrones" (although we know some of you are on the fence about the finale). Maybe you liked it for the storyline and characters. Or, you adored the adventures and sword fighting. Or, maybe it just gave you that nice dose of escapism or a much-needed break from the reality of a busy life. (Then again, maybe you hated everything about it, and we understand!)
But here's the thing…
All those stories, adventures and interactions took place onscreen—not in your real life. You were watching stories unfold, either from your couch, your bed, or treadmill. But you weren't creating your own story.
At Liv, we're all about empowering you to Liv your life, your way! So, here's an upcoming Experience we specially curated for you so that instead of watching fiction play out in the Seven Kingdoms, you're able to create your own story in the kingdom Down Under.
Here's 5 big reasons why Liv Australia is more fun than all of Westeros:
#1 – Underground Party
Nobody had fun down in the depths of the Crypt of Winterfell. In fact (spoiler alert), it got creepy at the end. We have a better subterranean experience for you. Australia is home to the opal mining capital of the world, where residents built their town completely underground. So, when you return to the surface, you'll have to fill them in on what it was like to tour Coober Pedy's opal mine and sleep there overnight. Now that's something that will be hard to top!


#2 – The 12 Apostles
We guarantee that your story's settings and landscapes will be much more vivid than anything you've seen on Dragonstone or Dorne. For example, one of the days finds you cruising the coastline to the Mornington Peninsula to see Brighton's unique bathing boxes. Later, you'll explore the legendary 12 Apostles, remnants of what were once limestone caves.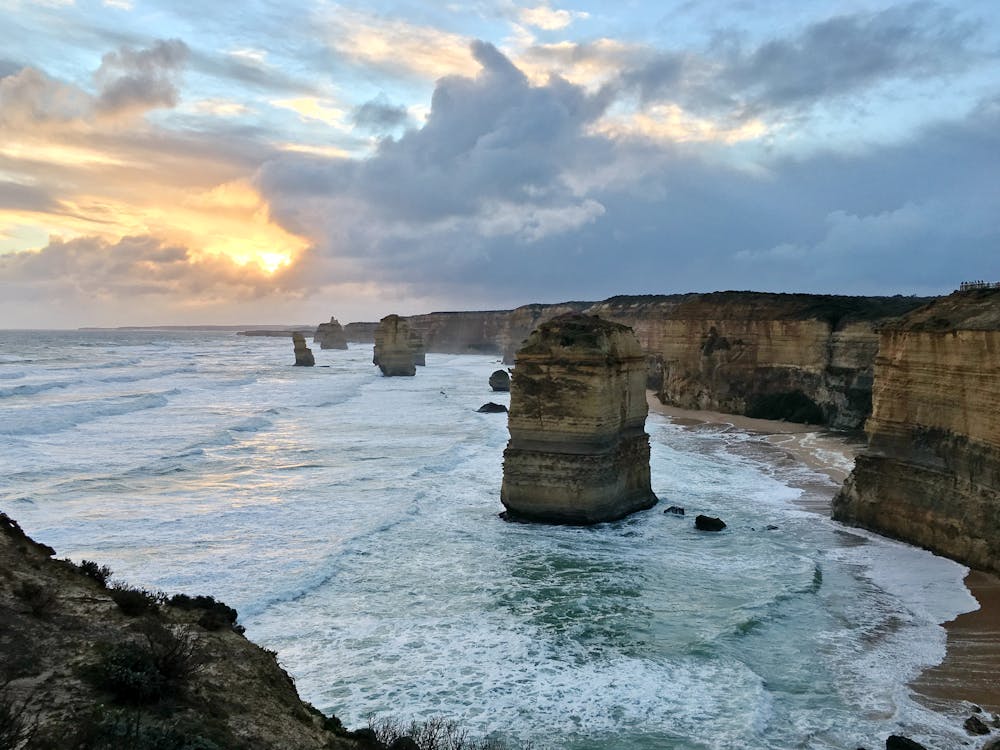 #3 – Better than King's Landing
Melbourne's famous laneways have the feel of a bustling street in King's Landing. But that was mostly façade and fantasy. This will be an actual wondrous area you can walk through and experience.
#4 – Kangaroos + Koalas > Dragons
Who needs the stress of living in a world where dragons can rain fire and brimstone at the whim of Targaryen? Instead, why not get up close and personal with everything from kangaroos and koalas?
#5 – A Really, Really, Really Old Amphitheatre
The Dragonpit acted as the backdrop to many classic and iconic scenes from Game of Thrones. But nothing beats standing in Wilpena Pound, an 800-million-year-old natural Amphitheater–its formation will leave you utterly breathless.
You might have spent hours binge-watching an action-packed fantasy story, but here's your chance to create one of your own…in Australia!
Interested in this 12-Day Liv Australia Experience?
Your pledge matters! Click to see itinerary details and pledge to activate. This Experience needs 13 pledges to activate; otherwise, it will soon share the same fate as the Iron Throne.